CONNECTING YOUR CUSTOMERS
The Importance of Custom Web Design -
Stand apart from competitors and increase sales with a custom website!
Internationally there are 4.66 billion users searching the internet who are potential consumers, and over 300 million active websites. Do you feel confident that you have established a unique digital presence that differentiates you from others in your market? Repurposing existing templates is convenient but could be costing your company thousands in profit. Through custom web design, you can create distinction against competitors, accurately represent your business, and receive a greater return of investment from your website!
Why you should choose CYC to be your custom web design company...
Are you searching online for "website designer near me", "web designers near me", "web design near me", "web design agency", "freelance web developer", "website design near me", "WordPress website development company", or "web developer company"? CYC is not your typical custom website design company – there are no hidden fees, invoices prior to evaluation, or repetitive sales calls when you use our custom web design services. Since 2015, our web designer and developer team has created and implemented strategies to help companies from New York City, NY to Seattle, WA increase profit and internet traffic nationwide with custom made websites. Our team of writers, researchers, web designers, consultants, and developers are all U.S. based to ensure that you are receiving quality, unrepeated content from local creators. Also, we understand that you may want to continue using your website platform of choice, so we are excited to provide services like custom WordPress website design by our in-house custom WordPress designer.
Throughout the entire process working with CYC, your input is valued and included to ensure that the final product is what you envision! We have had the pleasure of providing web development for ecommerce websites to help many companies build a digital brand and establish their online presence. Our team of custom website builders specialize in new customer acquisition, so when you work with CYC your company gains that expertise to attract, convert, and retain digital consumers seeking your services or products. We also do not provide flat pricing like many custom web development companies; this means we evaluate your custom website design cost based on the scope of the work for fair pricing.
Benefits of working with a custom website development company:
Fewer heavy plug-ins, faster page loading, easy site navigation, and no broken links! Our custom web developers will help you give your clientele a high-performance digital experience that is seamless, beautiful, and easy to use.
Who doesn't want a website that looks great on any device for a reasonable custom website cost? Our professional graphic designers will create a website with a beautiful internet design based on your preferences. Regardless of if you would prefer a more sleek or inviting website feel, we can portray your graphic aspirations with affordable custom web design.
No more drama or frustration fighting with a non-custom template. Any form, portal, page, or adjustments that you would like to see on your website can easily be obtained. As website creators, we take commentary and create stunning custom built websites based on them, giving you more ownership of the look and feel of your site.
Our Custom Website Design Services
The CYC Custom Web Design Process
Step 1. Design and Content Consultation
Your custom web design and development will begin with a consultation with one of our front-end developers and one of our content creators. During your design consultation, we will discuss your design preferences for elements such as the site's color scheme, tools, and imagery, in addition to outlining the preferred number of pages to bring your vision to life. Then, a content creator will interview you to learn the unique story behind your business, company values, and services provided to be incorporated throughout the website.
Your input is encouraged and valued throughout the process. To be sure we're on the right track, we'll provide you with a preview of the custom design for your website. At this stage, if you change your mind about the website design, we can easily address your concerns! We want you to feel comfortable and confident with how your company is being presented.
Step 3. Content Integration
Once we have begun finalizing the website design, the next stage in your website creation is content integration. After the previous interview and further research into your industry, one of our content creators will provide our front-end developer with written material for your website. At this time, the content is integrated in a visually appealing way, and the website is reviewed to guarantee a high-quality user experience.
Step 4. Website Review & Launch
Prior to launching your completed website, our back-end developers will check the website for errors and make certain it is running as smoothly as possible. There will be one more consultation prior to launch to confirm satisfaction in design and your website content. Once we have your approval, your new website will be published for public viewing!
Step 5. Maintenance & Support
After your website is live, we understand your company will expand and inventory will change. We provide our clientele with maintenance services which include content updates, technical support, and design adjustments as needed. Additionally, our custom web design agency will continuously update your content with our SEO services to ensure that you are always visible to your target audience.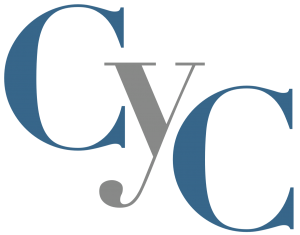 COMPLIMENTARY CONSULTATION
888-860-0986 | Info@ConnectingYourCustomers.com