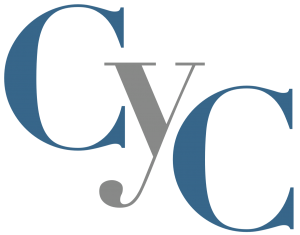 CAN HELP YOU COMPETE AGAINST THE BIG 4:
OTIS – KONE – SCHINDLER – THYSSEN KRUPP
Connecting Your Customers can help you compete against the 4, multi-billion dollar, international companies, specifically Otis, Kone, Schindler and Thyssen Krupp. They're working hard to dominate every major market in the US along with small suburban areas.
If you're struggling to stand out in the crowd and find the Big 4 consistently outranking you in search engine results, you need to talk to Connecting Your Customers. As a smaller elevator services provider (smaller than the Big 4 that is), you may not realize that there are a few key advantages your business has over the Big 4. Connecting Your Customers can leverage those advantages in your favor, and help your elevator services team show in search results above the Big 4!
One of Connecting Your Customers' original clients was Sturm Elevator in Beavercreek, Oregon. Being located in a rural city several miles outside of Portland made it difficult for Sturm Elevator to compete in the Portland metro market. They also had a very poor website, done by a large company that didn't take the time to create a website that would stand out. Have a look:
Connecting Your Customers created a beautiful, custom website for Sturm Elevator. Even more important than its beauty, sturmelevator.com ranks at the top of Google search for all the keywords and terms Sturm Elevator wants to compete in. Sturm Elevator is still our client today and continues to outrank the Big 4 in nearly every market they've chosen to apply CYC's services in.
Click here to check out Sturm Elevator's live website: www.SturmElevator.com
So WHY we do what is do is because we love seeing local, independently owned elevator services companies CRUSH THE BIG 4 in search engine ranking in their markets!
What we do is create a beautiful and engaging website for you, or optimize your existing website, for maximum performance, with the goal of ranking your website above the Big 4 in online search results. There are several key areas often overlooked by web designers, web developers and other SEO agencies. Connecting Your Customers has developed a system specifically for elevator services providers – both for residential AND commercial.
The first step is getting you a website that CAN compete against the Big 4, whether that is creating a new website for you or optimizing your existing site. The optimization of a new or existing site is crucial to getting that website to outrank the Big 4. Once your site is optimized and ready to compete, we begin putting several processes in place to boost your website to the top. This is our 1 – 2 punch that helps you knock the Big 4 down in rank – leaving you as the undisputed champ of elevator services in your chosen markets.
COMPLIMENTARY CONSULTATION
888-860-0986 | Info@ConnectingYourCustomers.com